© Booher Construction Services Ltd. All rights reserved.

Booher Construction Services Ltd is registered in England No. 4475486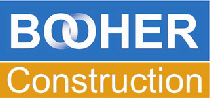 Booher Construction are the North West England approved installer for Addagrip Surface Treatments' 'Addastone' and 'Addaset' resin surfaces. These are two different systems that use resin to fix gravel aggregates. Both Addastone and Addaset are designed to bond to both new and existing surfaces, which would typically be macadam or concrete.
Resin bound and bonded surfaces are often preferred over loose gravel as they give surface stability, making them suitable for pushchairs, wheelchairs and bicycles, in addition to vehicles.
Addastone or Addaset? Resin-bonded or resin-bound?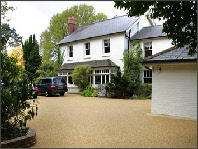 Resin-bonded Addastone is one of the most widely specified resin-based surfaces in the UK. Providing an attractive, hard wearing and low maintenance surface by bonding resin with gravel aggregates, Addastone gives the appearance and texture of loose gravel without the many maintenance problems. A layer of resin is applied to a suitable base surface; this is then covered with loose aggregate. After a curing period, the remaining loose stones are removed. Thickness depends on the size of the aggregate chosen; for example a 1-3mm aggregate will have nominal depth of 3mm.
Resin-bound Addaset is a smooth, seamless and hard wearing semi-porous/porous surface which is flexible and resistant to cracking. Aggregate is mixed with resin and trowelled down to a smooth finish similar to a screed. There are no loose stones. Depths are typically 15mm or 18mm. Addaset is SUDS compliant.
What does SUDS compliant mean? 'SUDS' (Sustainable Urban Drainage Systems) refers to paving & drainage used to control rain water at source rather than wash it into public drains.
Planning regulations introduced on 1st Oct 2008 now affect how you can pave your garden or driveway. In the past surface water run-off from paved-over gardens and driveways has contributed to flooding. Planning permission is now required to newly install or extend any impermeable paving in front gardens, which exceeds 5m2, which allows uncontrolled rainwater to run into the road.