© Booher Construction Services Ltd. All rights reserved.

Booher Construction Services Ltd is registered in England No. 4475486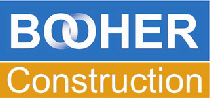 We offer an independent Project Manager service to ensure your self build project is completed to deadline and to budget. Whether you are planning a new house from scratch, undertaking a renovation, barn conversion or extension, we are experienced in hands-on management and planning of individual building projects.
We have experience comparing different building products and can advise you on the right materials for the job, including energy efficient building materials and techniques.
If you would like to talk to us about your project, please call us on 01606 882 866.
To achieve this, we will:
ensure your Health & Safety and statutory obligations are met.

ensure your budget is properly managed & that you have the best possible value for money in terms of labour & materials.

prepare and manage your project timescale.

make you aware of contingency requirements.

analyse tenders, interview sub-contractors.

obtain quotes, negotiate and give independent price checks.

anticipate, manage and mitigate any delays.

set benchmarks for quality and ensure these are adhered to.

liaise with local authority & sub-contractors.
Many self-build projects run over budget, suffer severe delays or 'fail' in terms of quality expectations. We will save you money by keeping your build to timescale and to budget, whilst ensuring optimum quality throughout.
Fees are dependent upon the level of involvement you require and at what stage you would like the Project Manager to be involved.
The Project Manager would usually be involved once or just before either a plot/property has been purchased, planning permission is agreed or building regulations are approved in principle. You may now be looking for prices, sub-contractors and products and here our guidance can be key.